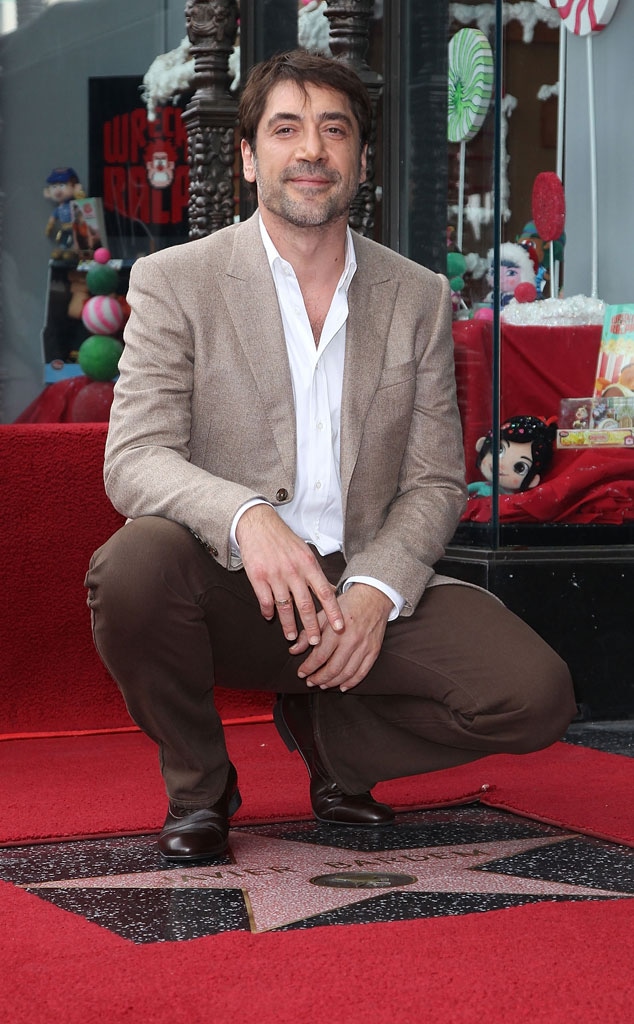 Alexandra Wyman/WireImage
It was a good day for a James Bond baddie as Javier Bardem became the latest recipient of a star on the Hollywood Walk of Fame on Thursday.
The Oscar winner, who portrays villain Silva to Daniel Craig's Agent 007 in Skyfall, was joined by fellow castmates Naomie Harris and Bérénice Marlohe. The movie's director, Sam Mendes, was also on hand and remarked that Bardem was "so embarrassed" to be receiving such an honor.
During his speech, Bardem playfully opened with, "Javier Bardem Day. That's so cool. And what's that like? Does everyone have to walk with a broken nose around Hollywood Boulevard?"  a reference to the fact that he once injured his schnoz in a bar fight years ago.
Congratulations, Javier! Nose and all.
Watch:
Javier Bardem Honored With Star