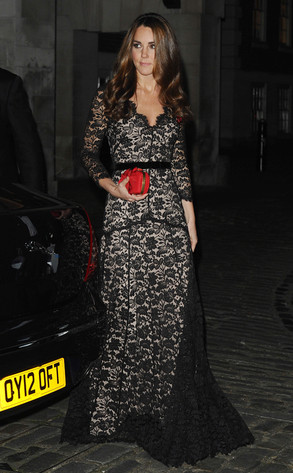 BAUER-GRIFFIN.COM
It was homecoming night at Will and Kate's alma mater.
Kate Middleton and Prince William gave it the old college try in London Thursday, when they joined up with their fellow prestigious alumni for a gala dinner in honor of St. Andrews University, the Scottish school where both royals attended and, famously, fell in love.
As for the specific occasion of their public outing: the institution's 600th anniversary. It puts the old-school in, um, old school.