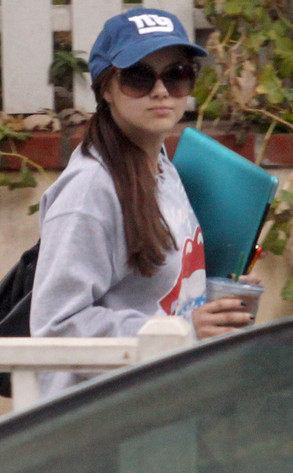 Matthew Symons/Coleman-Rayner
Ariel Winter is getting back to focusing on her TV family.
The 14-year-old actress, who plays the brainy Alex Dunphy on Modern Family, was spotted leaving her adult sister Shanelle Gray's home this morning, a day after being removed from her mother Chrisoula Workman's care amid allegations Ariel was subjected to physical and emotional abuse.
Winter—who's now staying with her sibling after a judge granted Gray's petition for temporary guardianship—ended up getting a ride from a female friend who drove her to work at Fox Studios where she's currently taping the hit ABC comedy.
The next guardianship hearing is set for Nov. 20.