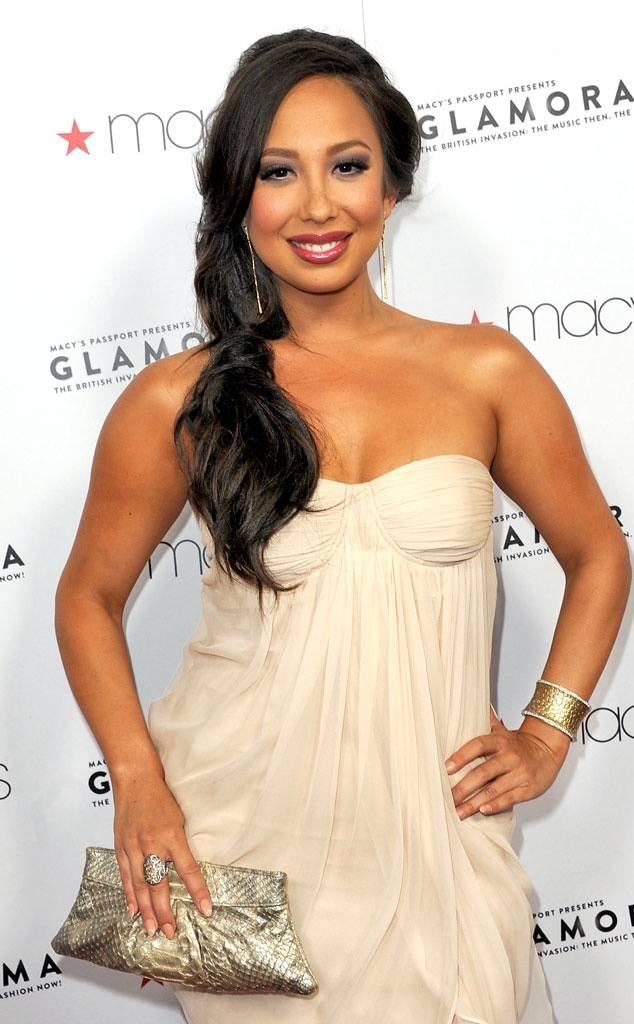 Valerie Macon/Getty Images
Could Cheryl Burke actually become the next Bachelorette?
The Dancing with the Stars pro just spoke with E! News exclusively about the rumors flying around that she is in talks for the hit ABC reality dating show.
"I have met with the producers of The Bachelorette and I also have met with ABC producers and development executives, just to develop other shows," Cheryl told me over the phone from Dallas, where she is rehearsing for DWTS. "I realize that Dancing won't be on air forever. I'm taking this opportunity now to develop shows. I met with different high-powered producers, companies and networks about possibly doing new shows, and The Bachelorette happened to be one of them."
Cheryl points out that "nothing is confirmed" regarding any new project, but adds, "If I don't do The Bachelorette, I'm sure I'll be doing something else very soon."
Earlier this week, our own Bachelorette sources (who work on the show) told us that casting Cheryl is "never gonna happen" because producers prefer to stay away from known celebrities and cast "real people." But, of course, anything is possible if ABC execs strongly believe Cheryl would bolster ratings, despite what Bachelorette producers might think. DWTS and The Bachelorette appeal to roughly the same demo (on the same network), and Cheryl already has a following from DWTS, so she could be seen as a good fit.
Cheryl herself tells us she's definitely interested. "People tell me, 'Why does Cheryl Burke need to go on television to look for a date?'" she says with a laugh. "Honestly, it's something I've been struggling with—I dated a few guys over summer—I end up picking the wrong people for me. I'm not successful at it. I just thought to myself, 'Why don't I let someone else do it?' I think it would be a way for me to focus on a way to find true love. It sounds cliché, but it's true. I'm turning 29 soon, and it's something I really want to have. I want to be in a relationship. I've been so married to my work lately that it's been a struggle to find a boyfriend, or find someone to talk to. I haven't had a proper date in two, three years."
Right, but does anyone actually find true love on The Bachelor/Bachelorette?! Only one couple who got together on the show has stayed together over the show's gazillion-plus season, but Cheryl believes she has an advantage.
"For me, I know exactly what I don't want and what I want in a guy," the 28-year-old explains. "I'm not doing it to be on television—I'm already on television! I'm not doing it to get exposure; I already have exposure. I think some people may go on there with a different type of goal of what they want to accomplish. For me, it would purely be to find someone to date, hopefully fall in love and get engaged. For me the process would be totally different."
And also different from her experience on Dancing with the Stars, where she insists it is impossible to find love.
"I have had a relationship with one of my dance partners in the past—I'm not going to say who!—but it doesn't work. You wake up, you see each other, you work together. When I teach I can be harsh, and some people take that personally. It just doesn't work. Also, honestly, I'd like to meet someone that doesn't want to learn how to dance, that's not a dancer. I'd like to meet a normal human being!"