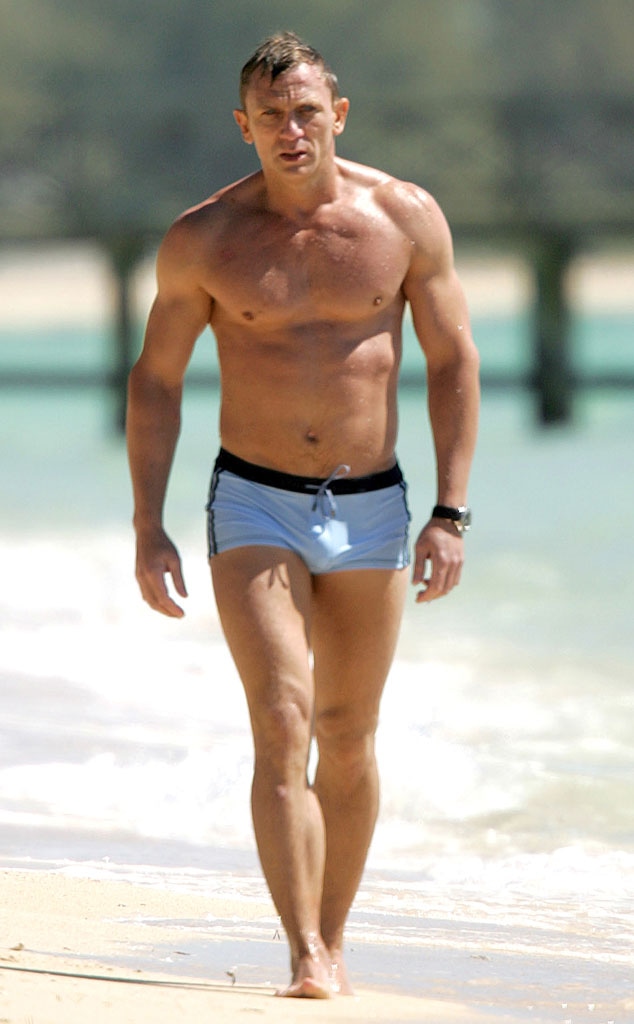 BAUER-GRIFFIN.COM
Nothing like shaking and stirring up some chatter about Skyfall by implying in the new James Bond flick that 007 could be bisexual.
The controversy was sparked by a scene in which the movie's villain (Javier Bardem) caresses a tied-up Bond's (Daniel Craig) face, chest and legs while interrogating him.
The somewhat homoerotic moment climaxes with Bond teasing, "What makes you think this is my first time?"
Well, Bond is not gay.
And that's the way it should stay, according to Craig.
I caught up with the actor, who has played the womanizing superspy in three films, last night at BAFTA/LA's Britannia Awards.
"No," Craig said when I asked if he could ever imagine a "gay James Bond."
Why?
"Because he's not gay," he said. "And I don't think Javier's character is either—I think he'd f--k anything."
Back in 1999, out gay actor Rupert Everett created a firestorm of headlines when he announced that he was writing and planning to star in a movie about a gay James Bond. The project never got off the ground.
Naomie Harris, who plays a fellow agent in Skyfall, says she has no problem imagining a same-sex-loving Bond. "I think everything is open," she says. "Everything is open. Who knows?!"
And that goes for a female version of Bond, too. "I hope so," Harris said. "That definitely would not be me, though. Just doing the little bit that I did in Skyfall was strenuous enough. I don't think that I'd be able to do that. But I could definitely see it happening."
Lesbian Bond, anyone?