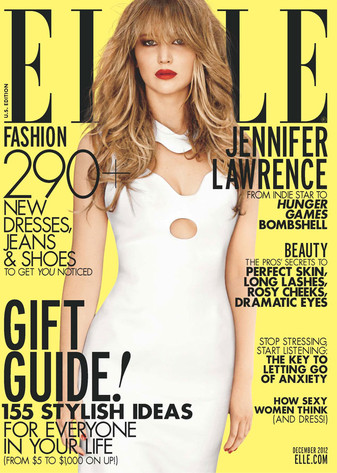 Carter Smith/Elle Magazine
Jennifer Lawrence is waging a war against Hollywood's unattainable body standards, one sought-after curve at a time.
And while the Hunger Games star has one of the hottest and healthiest bods in town, don't expect her to turn into one of those shrinking starlets.
When it comes to her figure and her opinions.