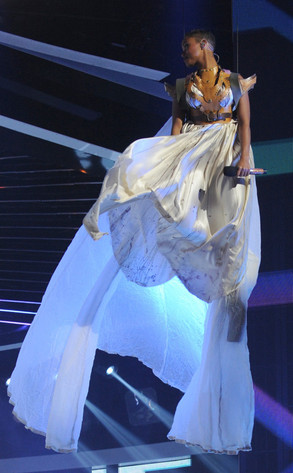 Ray Mickshaw / FOX
This is starting to become a pattern for The X Factor—a talented act gets eliminated, the judges think better of it, and the hopeful gets to come back.
Diamond White is back in the game after Simon Cowell explained that they had "reconsidered" and realized she really deserved to be there. (So...Britney Spears' opinion means squat?)
Anyway, the 13-year-old's return to the competition means the night kicked off with a top 13 instead of 12—starting with the kid who Britney picked over Diamond last week, Arin Ray.