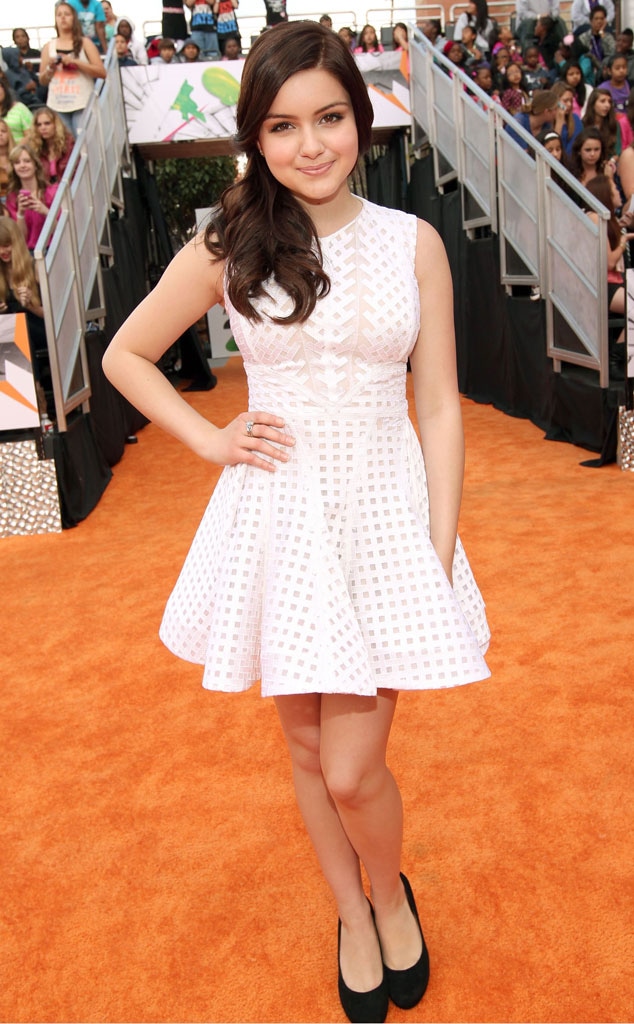 Christopher Polk/Getty Images
Ariel Winter's actual family has been swept up in some real-life drama.
The 14-year-old Modern Family star has been removed from her mother's care and her adult sister is looking to become her permanent guardian, according to court documents obtained Wednesday by E! News.
Ariel's mother, Chrisoula Workman, is being accused of physically and emotionally abusing her daughter.
Per her guardianship petition, Ariel's sister, Shanelle Gray, alleges that Workman has slapped, hit and pushed Ariel, as well as abused her in the form of "vile name calling, personal insults about [her and her weight], attempts to 'sexualize' minor, deprivation of food, etc. for an extended period of time."
Gray's petition concludes that it's imperative she be appointed Ariel's personal guardian and head of her estimated $500,000 estate, both for the teen's physical safety and because Workman is currently receiving the checks from her daughter's TV work and is in charge of her Coogan account (money that by California law is set aside for child actors for when they reach adulthood).
Ariel's sister wants the actress' paychecks sent to a new bank account that Workman won't be able to access.
Workman, meanwhile, denies the abuse allegations, telling E! News, "I want to say the horrible, untrue accusations are false and ridiculous."
"I have my doctor's letter that my daughter's never been abused...I have stylists' letters that she's never been abused."
Gray, who was appointed her sister's temporary guardian on Oct. 3, further alleges that Ariel is estranged from her father, Glenn, and he is incapable of properly caring for her. 
Workman has been ordered to stay away from her daughter at least until the guardianship hearing scheduled for Nov. 20.
Sources close to Ariel have also confirmed to E! News that a Radar Online report that she was the one who wanted to emancipate herself from her parents is untrue.
ABC has no comment on the matter.
—Reporting by Baker Machado and Marcus Mulick