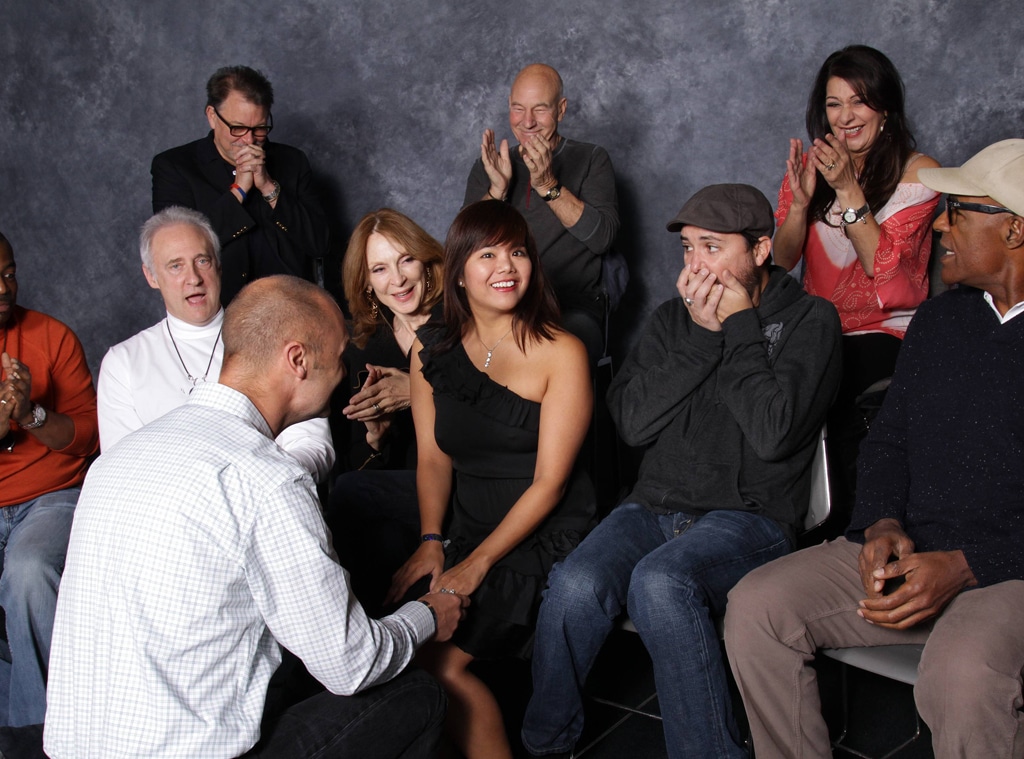 imgur
Talk about an out-of-this-world proposal!
An avid Star Trek fan popped the question during a Star Trek: The Next Generation cast photo op Sunday at the Austin Wizard World Con, and Wil Wheaton—who played Wesley Crusher on the '90s sci-fi show—was seated next to the unsuspecting bride-to-be.
The proposal pic popped up on Reddit (a popular online sharing site) and the sci-fi star—who has also had guest appearances on The Big Bang Theory—detailed the experience in the comments section. 
"About 30 minutes or so into this particular session, these two people came in. The girl went to stand between Patrick [Stewart] and [Jonathan] Frakes, and the guy directed her to stand in the front, instead," Wheaton recounts. "All of us tried to figure out what was going on…and the guy said, 'I really love Star Trek, but I love [her name] even more.' He got down on one knee, and proposed to her."
Aw, so sweet!
We wish the super fans many years of wedded bliss.