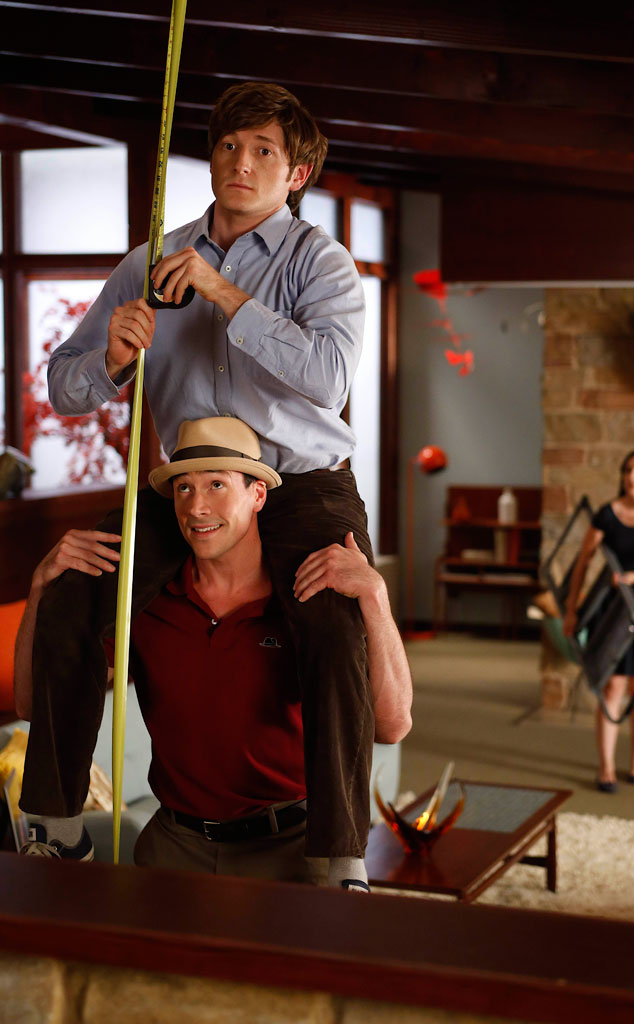 Greg Gayne/FOX
Ever asked yourself what might have been? Raising Hope is exploring that very notion in the Nov. 13 episode when Jimmy (Lucas Neff) discovers a secret about his past that will rock his world. He has a long-lost brother!
In this exclusive first look at the episode, titled "What Up, Bro?", Jimmy discovers that his parents Burt (Garret Dillahunt) and Virginia (Martha Plimpton) gave him up for adoption for a short time when they were teenagers. Which means he had an entirely different family in the past, complete with an older brother, Brad, played by guest star Chris Klein. Jimmy recruits Sabrina (Shannon Woodward) to help him plot a scheme to meet and bond with the brother who might have been.
Meanwhile, Virginia and Burt also discover the life Jimmy could have had when they realize that the family who took their son in turned out to be rich and very nurturing.