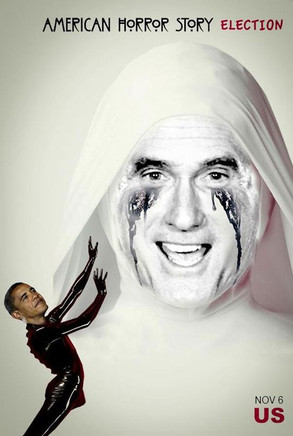 Twitter
Ask American Horror Story creator Ryan Murphy what he thinks of President Barack Obama's historic victory over Mitt Romney last night, he'll likely tell you it was a clear win for sanity.
At least that's the way it looks after the director-producer posted a hilarious picture on his Twitter page parodying his hit FX drama's poster.
The one-sheet features the Republican challenger half laughing and draped in white as the newly reelected commander in chief appears to puts a hex on him.
No doubt Murphy's expressing his glee.