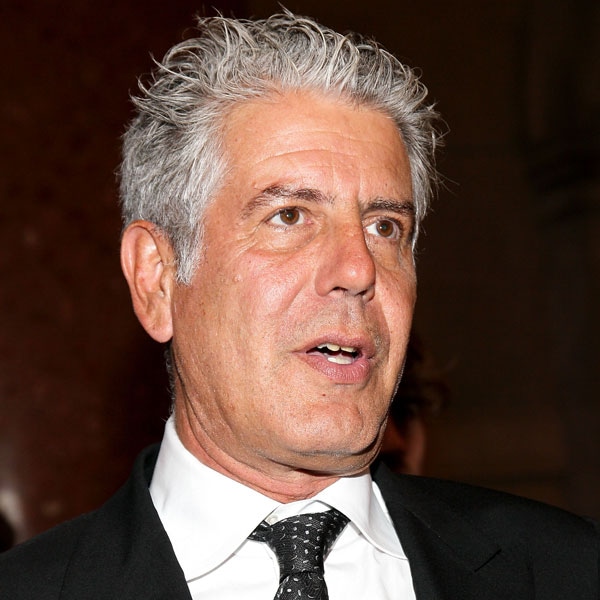 Steve Mack/WireImage
Anthony Bourdain is stewing mad.
The No Reservations host went on an epic Twitter rampage against the Travel Channel Tuesday after the network included blatant promo shots of a Cadillac in TV spots thumping his final episode of the show, which aired last night.
The verbal slicing and dicing was brutal, to say the least.
In no fewer than eight rat-a-tat, raging tweets, the 56-year-old foodie god mercilessly tore into his former home network with a flurry of F-bombs and barbs that ripped both the network and the offending car company at the center of it all.
"F--king Cadillac. Greedy venal #travelchannel ad sales motherf--kers," he railed in one post.
"I do NOT drive a Cadillac. And now I never will. #travelchannel," he castigated in another.
He didn't stop there: Bourdain, who's no stranger to verbal throwdowns (hello, Paula Deen!), then launched into a bunch of Sopranos-worthy tweets about whacking people and stuffing them into Cadillacs.
"There's a dead prostitute in the trunk of my #Cadillac," he cracked in one tweet, before adding, "Wow! I can fit TWO bodies in full rigor in the trunk [of] a #Cadillac! Awesome!"
Not even bodily fluids were spared.
"#Cadillac The blood and spooge wipe right off!" he sniped, and then finished things off with this zinger: "If you blow your load on a #cadillac dashboard it wipes clean off!"
Woooo. The heat's rising in this kitchen now, isn't it?