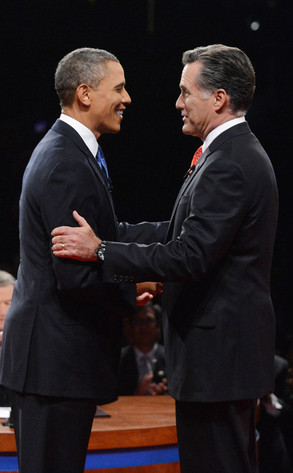 Michael Reynolds-Pool/Getty Images
The votes are being counted. The candidates—that'd be President Barack Obama for the Democrats and Mitt Romney for the Republicans—are anxiously awaiting the results. And America is glued to the TV to see whether the politician they picked will end up in the White House.
Between CNN, MSNBC, Fox News and countless other channels, there's plenty of coverage to watch. But since you're only one person, we don't expect you to be able to keep up with everything. Which is why we're helping you keep up with the best and worst of Election Night.