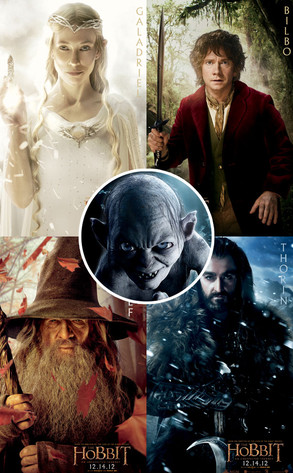 Empire
New posters for The Hobbit: An Unexpected Journey have surfaced from Middle-earth.
And outside of the handful highlighting some beloved Lord of the Rings veterans—Cate Blanchett looking lovely and ethereal as Lady Galadriel, for example—director Peter Jackson and company have gone to great lengths to give all the new characters their close-up in one-sheet form.
So if you don't know who's who among the 13 dwarves Bilbo accompanies on their quest to the Lonely Mountain, our new Dwarves Gone Wild/Hobbit posters gallery is a good primer. Check it out!