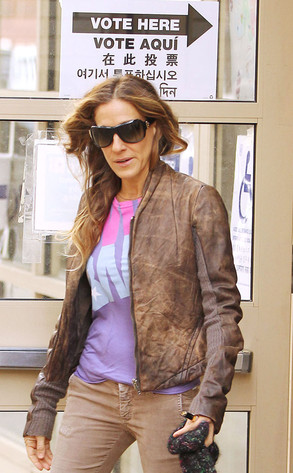 Freddie Baez/startraksphoto.com
Election Day is official in full swing and Twitter is buzzing more than ever before.
Celebs are taking to the social media site to encourage others to vote, and stars like Mariah Carey, Ryan Seacrest and Lenny Kravitz are posting Twitpics as proof they hit the polls.
Lady Gaga hasn't been shy expressing her political views, telling a Cleveland radio station last night that she "will be voting for Obama," while Sarah Jessica Parker also made her stance known by donning a POTUS-inspired T-shirt at the polls this morning.