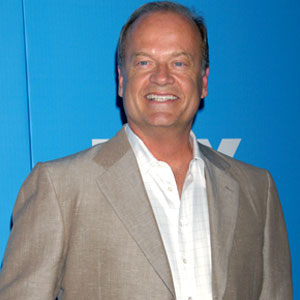 AP Photo/Kristie Bull/Graylock.com
Kelsey Grammer is no doubt ready to let loose with some cheers.
The actor was exonerated from any alleged involvement in a Ponzi scheme after his name was dismissed from a lawsuit that claimed Grammer somehow played a part in stiffing investors out of their hard-earned cash.
According to documents obtained by E! News, the 57-year-old actor is no longer named as a defendant in the suit brought against him by actress Lydia Cornell.
Grammer was one of several individuals sued by Cornell in June over what she claimed was an Internet-based Ponzi scheme called Staropoly.com.
Cornell and her fellow plaintiffs alleged that the man accused of being behind the scheme piggybacked on Grammer's name to con others into joining the venture.
However, the Boss star's lawyer, Marty Singer, refuted such claims, telling E! News in June that  "Kelsey received nothing from the venture, monetarily or otherwise" and revealed that the star lost $1 million of his own dough.