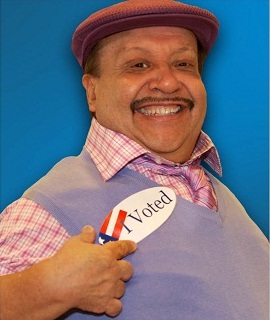 Show your vote! Upload a picture of you showing off your "I Voted" sticker to our Facebook page before 11:59 p.m. PT on Wednesday, November 7.
Chuy will pick 10 favorites, who will each get a book signed by Chelsea and 2 VIP tickets to the show!
Click here for the official rules.