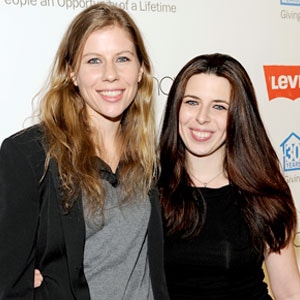 Larry Busacca/Getty Images for Macy's
The fairy tale is over for Heather Matarazzo and Caroline Murphy.
The Welcome to the Dollhouse star and her fiancée have broken up, putting an end to a three-year-plus engagement that never quite made it to the altar despite gay marriage having been legalized in their home state of New York.
The 29-year-old actress's rep confirmed the breakup to E! News but did not provide further details.
Matarazzo shot to fame as a geeky seventh grader in 1995's indie classic Welcome to the Dollhouse, and played BFF to Anne Hathaway in The Princess Diaries and its sequel, among other roles. Openly lesbian, she first met Caroline in 2007 and the two got engaged a year later.
While the pair initially hoped to get hitched in California, those plans were thwarted by the passing of Prop 8 in November 2008, which enshrined in the state constitution that California only recognizes marriages between a man and a woman. 
So Matarazzo and Murphy moved to New York looking to tie the knot and start a family after gay marriage did become legal there last year. But alas, things just didn't work out.