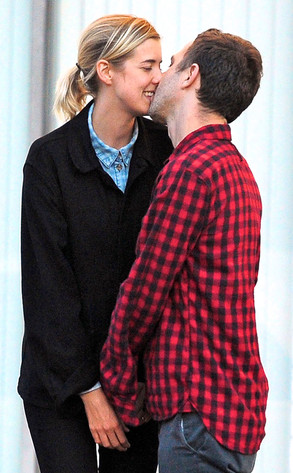 National Photo Group
Looks like this romantic stroll was sealed with a kiss.
It's safe to say that newlyweds Giovanni Ribisi and Agyness Deyn are most-definitely still in their honeymoon phase, because these two sneaky lovebirds cannot keep their hands off of each other.
And that's perfectly OK with us.