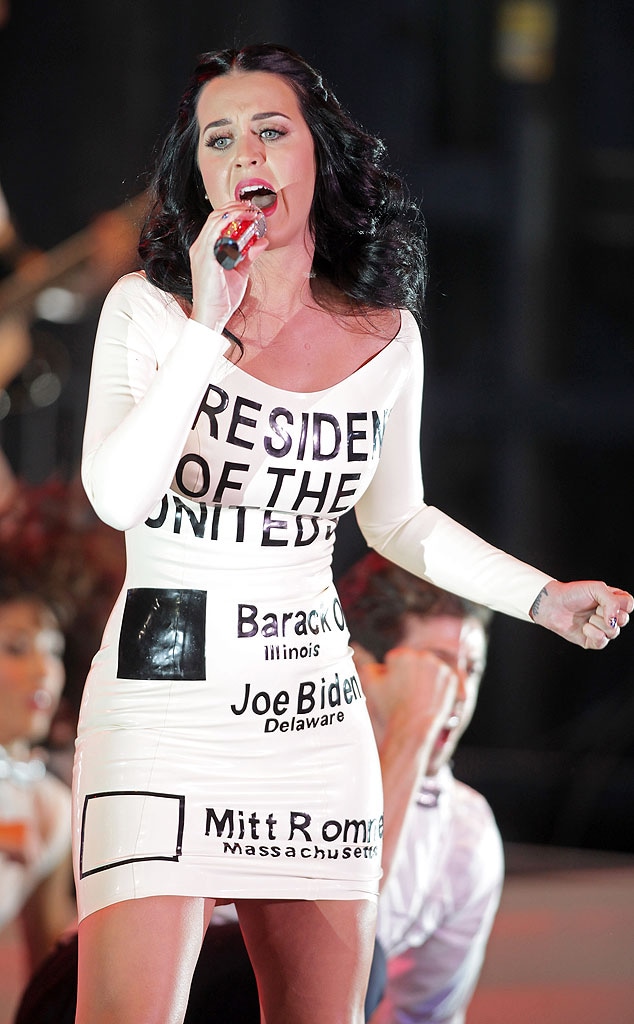 John Gurzinski/Getty Images
Rock the vote, people.
In case it slipped your mind, tomorrow is Election Day, and celebs are hitting up Twitter to remind you and the rest of their fans why it is so important to go out to the polls and vote.
•George Lopez: "Hey @EvaLongoria and @Pitbull - you guys deliver Nevada and Florida. I got Colorado! @OFA_COhttp://lockerz.com/s/259158772 "
•Rashida Jones: "Ladies, this is our election. DON'T TAKE YOUR RIGHTS FOR GRANTED. Old dudes want to control your bodies w/laws. Don't let 'em. VOTE. #Obama"
•Channing Tatum: "RT @jennaldewan: Guys please please please vote tomorrow! Every vote counts. It really does."
•Donald Trump: "In '08, America voted for Hope & Change. Instead, we got incompetency. Now it is time to put a real job creator in office. Vote 4 Mitt!"
•Jason Mraz: "Help @rockthevote make calls & ask people to vote tomorrow. Go to http://bit.ly/U7g5U6 #WeWill #GoVote"
•Jane Lynch: "Are you all planning your day tomorrow so that you schedule a time to #VOTE?"