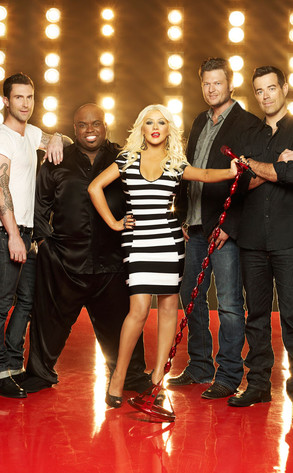 Mark Seliger/NBC
And we're live, folks.
After numerous blind auditions, battle rounds and knockout rounds, the fate of each team's singers on The Voice are finally up to you. Tonight's episode kicked off the beginning of live playoffs with Adam Levine and Blake Shelton's teams going up first.
But not before joining together and singing a little number to show that they're all one big happy family. Cute.