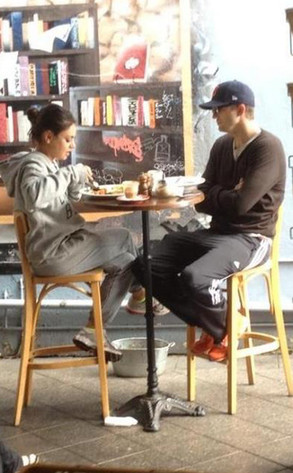 Twitter
Mila Kunis and Ashton Kutcher are still going strong.
The former TV couple turned real-life lovers were spotted enjoying the most important meal of the day together at the Silver Door in Sydney, Australia, over the weekend.
And their chef definitely took notice as to who was enjoying his cooking, and was nice enough to let the Twitterverse know about his experience.