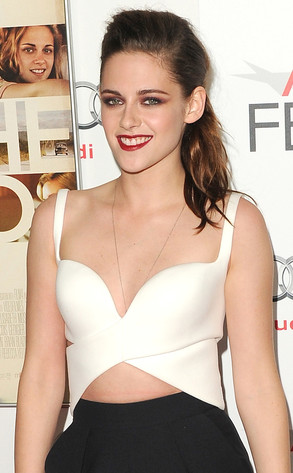 Jason Merritt/Getty Images
Kristen Stewart is almost done being Bella.
But the Twilight Saga: Breaking Dawn Part 2 star is going to miss playing Robert Pattinson's love on the silver screen. "It's weird, as soon as that weight [of Twilight] is lifted, you go, 'God! Can I have a little bit back?'" she told E! News at the On the Road premiere Sunday
"Twilight is a really phenomenal thing," she added, smiling at cheering fans across the street.