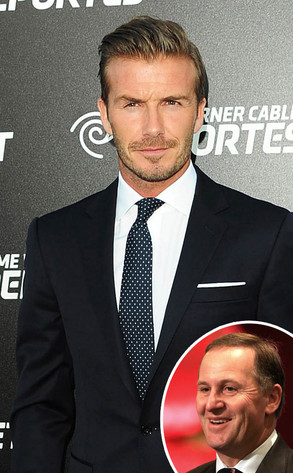 Michael Williams/startraksphoto.com; Phil Walter/Getty Images
In the eyes of many, David Beckham is one of the hottest dudes around.
But New Zealand's prime minister, John Key, might have a slightly different opinion of the hunky soccer heartthrob.
Key has denied allegations that he called Becks "thick as bats--t" on a recent trip to Australia. The PM allegedly made the offending remark while discussing a 2008 exhibition match between Beck's team, the LA Galaxy, and the Oceania All-Stars.