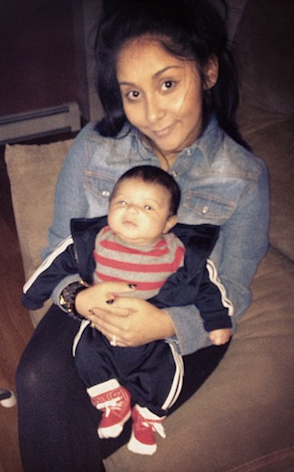 Instagram
Holy mini meatball! Snooki's newborn babe is one adorable little boy.
The Jersey Shore star took to Twitter Saturday morning to share pics of baby Lorenzo, and the 24-year-old mother even posted a fresh-faced pic of herself holding her two-month-old son.
It's a rare sight to see Nicole Polizzi without her signature poof, long false lashes and notorious leopard-print look, but we must admit, this mama looks great rocking a makeup-free mug!