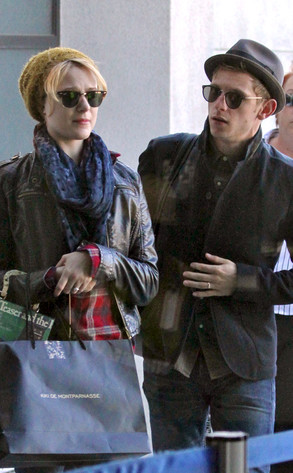 MRM/NPG.com
The well-wishes are rolling in for Jamie Bell and Evan Rachel Wood, and the newlyweds have taken to Twitter to connect with fans just days after saying "I do."
The Adventures of Tintin star thanked followers on the social media site for their support, and even took time to remember Hurricane Sandy victims in the midst of his wedding bliss:
"Thank you for all the congratulations. I'm a very lucky man. I'd like to wish everyone on the east coast well. My thoughts are with them. X," the 26-year-old actor posted last night.