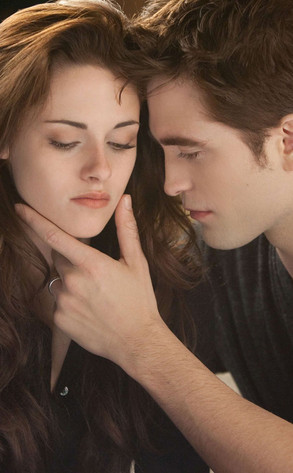 Summit Entertainment
Breaking Dawn Part 2 marks the end of the epic love saga between Edward Cullen (Robert Pattinson) and Bella Swan (Kristen Stewart). So maybe we all shouldn't be so eager for that Nov. 16 release date, huh? Unless, of course there's life for the Twilight gang beyond the final film.
"I had planned out where it would go for a couple more books, so I know exactly what would happen," author Stephenie Meyer revealed at today's junket for the film when asked about a future for Jacob (Taylor Lautner), Renesmee and other Twi staples. "There are other characters that I think would have a lot of voice in those coming stories."
Meyer—who admitted it's "difficult" to write the characters now that they're so intertwined with specific actors—continued, "Maybe someday I'll write it out, just for myself. We'll see. I'm not in to permanents so I wouldn't say no, absolutely. I'm not going to do it today. I don't know how I'm going to feel in five years."