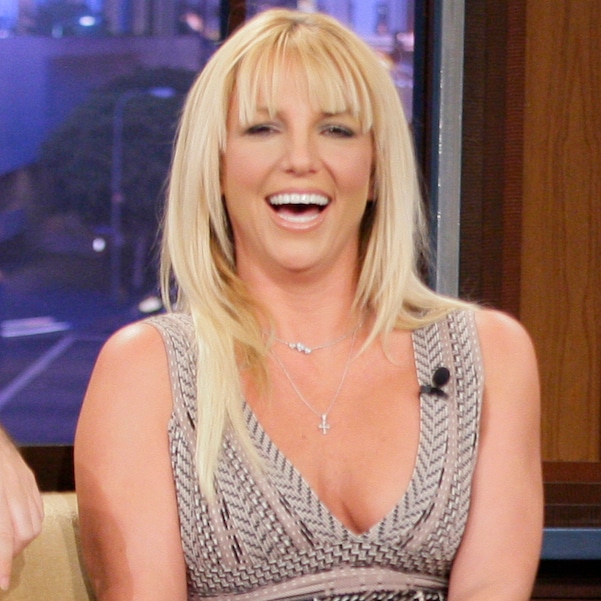 Paul Drinkwater/NBC
Britney Spears' family just scored a major court victory.
A judge has dismissed Sam Lutfi's entire lawsuit against the pop star and her parents, Lynne and Jamie Spears, ruling that his allegations of libel, breach of contract and battery just don't hold water.
"I really thought long and hard," said Los Angeles Superior Court Judge Suzanne Brugera in announcing her decision, "so the motions are granted...as to all the defendants and all the causes of action. That is the right thing to do, so I am going to do it."
Jamie and Lynne filed a motion yesterday to have Lutfi's battery and breach-of-contract claims thrown out, arguing that Britney's self-proclaimed ex-manager never suffered any injury during a purported altercation with Jamie back in 2008, and that no legal contract was in place that had entitled Lutfi to the back salary he claimed Britney owed him.
"It was not a planned event," attorney Michael Aiken told the judge at today's hearing, referring to Jamie making contact with Lutfi on the morning on Jan. 29, 2008, after Britney had an emotional episode that attracted a bunch of media attention the previous night. "It was purely an incident that occurred on the spur of the moment. Whether we call it a punch or a poke, the fact of the matter is, he wasn't hurt. There was no preplanned event."
"Lufi said [he] was going to be fine and how can you award damages to someone who said he was fine?" argued Aiken.
Lutfi's attorney counterargued that, just because someone didn't suffer broken bones or call the police, that doesn't mean he wasn't harmed.
"I think if there is a touching, that is the tort and the jury could assess damages as they wish," said lawyer Joseph Schleimer, saying the injury comes from the immediate physical pain and the hurt feelings.
Britney's attorney, Joel Boxer, then launched into the breach-of-contract claim, saying there was no contract and, even if there had been, Britney was feeling pressured and would have been under "undue influence" from Lutfi to agree to something.
Schleimer countered, stating that Britney still had others in her life, such as business manager Howard Grossman, to advise her on financial matters, and that his client was never properly compensated for the work he did for Britney.
"Twenty-four hours a day with Britney Spears, I think, is very challenging," Schleimer said. "Twenty-four hours a day is a tough job."
"Clearly this was a contract by stealth if it was a contract at all," Boxer said.
As for the libel claim over Lynne Spears' 2008 memoir, Through the Storm, in which she accused Lutfi of manipulating her daughter in a chapter titled "The General," Lynne's attorney argued that there was a complete absence of malice on her part.
If Lynne believed what she had been told—that Lutfi had ground up pills to medicate Britney without her knowledge, unplugged her phone, hid her dog, etc.—then she was not guilty of having reckless disregard for the truth, argued attorney Stephen Rohde. (Lutfi denied doing these things and telling Lynne he had done them.)
Lynne "stuck to her guns" and never wavered on the witness stand, Rohde said.
"I am going to appeal," Lutfi told reporters as he headed for the elevator outside the courtroom.
All parties are due back in court tomorrow, when the jury will officially be informed that the case has been dismissed.
The trial lasted for eight days and kicked off with a number of Lutfi-provided bombshells about Britney's troubles during the time in question, following her divorce from Kevin Federline and before her father became a conservator of her estate.