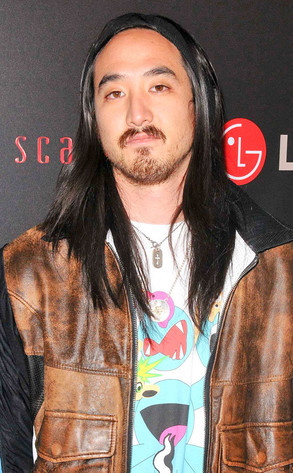 Giulio Marcocchi/Sipa Press
Wednesday night in Madrid, three people were killed during Steve Aoki's performance. Because of the tragic and fatal crowd-rushing incident, Aoki decided to cancel the next night's show in Bilbao, Spain.
"After my performance last night at Thriller Music Park at the Madrid Arena in Spain, I was devastated to hear that three people had died during a crowd rush at one of the exits," Aoki wrote on his Facebook page. "The safety of my fans has always been my top priority and had I known that there was any distress putting people in jeopardy within the venue I would have ended my show immediately."