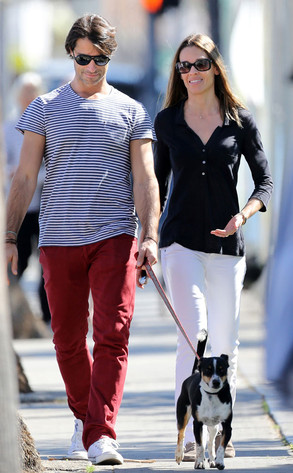 Kaminski / Splash News
Hilary Swank's got a hot new man!
After splitting with long-term boyfriend John Campisi in August, the 38-year-old actress appears to have found love again. Sunday afternoon in Venice Beach, Calif., Swank was spotted taking a walk with French real estate broker, Laurent Fleury.
Prior to her five-year-relationship with Campisi, a Hollywood agent, Swank was married to Rob Lowe's brother Chad Lowe. The duo divorced in 2006 after 10 years of marriage.