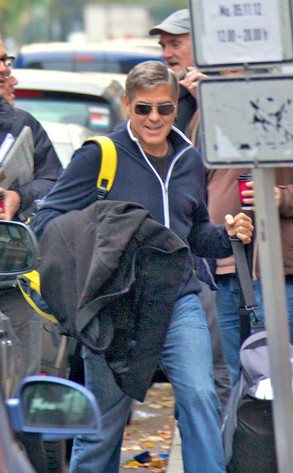 WENN.com
George Clooney says guten Tag!
The Good German star touched down in Berlin today looking like an ordinary tourist as he begins preproduction on the upcoming World War II-era drama he's cowriting and directing, The Monuments Men.
Dressed casually in jeans, Clooney was spotted outside the Concorde Hotel in the German capital's inner city borough of Wilmersdorf.