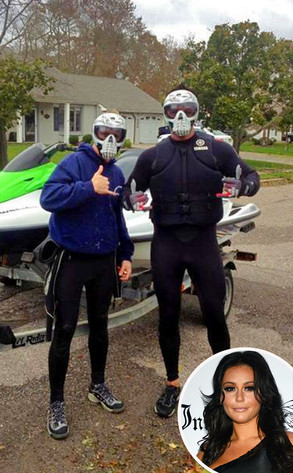 Ben Gabbe/Getty Images; Twitter
If JWoww still had any doubts that fiancé Roger Mathews is one fine guy, then this should pretty much nix any of that.
In the aftermath of Hurricane Sandy, the Jersey Shore star's other half has been playing good Samaritan by hopping on his Jet Ski and zipping around his waterlogged town of Toms River, N.J., to help survivors of the superstorm.
Mathews, who's been tweeting about his DIY rescue efforts, was aided by a pal as they cruised around together and provided assistance to stranded residents, shut off power lines and kept vigil watch on the area.