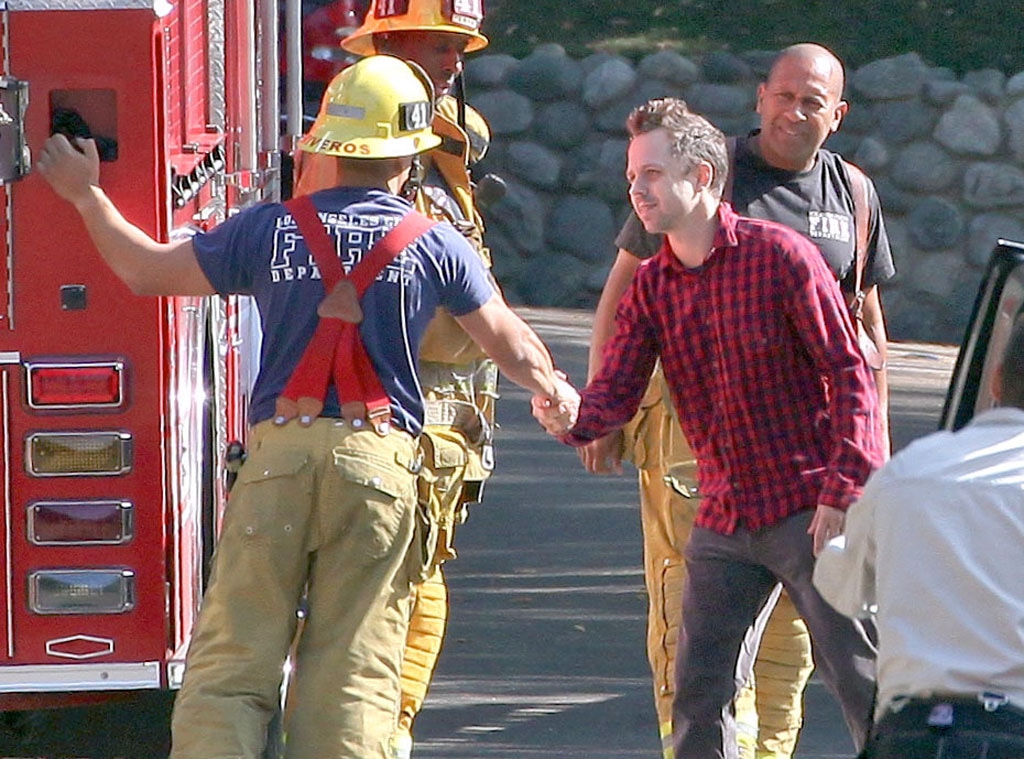 X17.com
Giovanni Ribisi is evidently doing fine after the Los Angeles Fire Department showed up at the actor's Los Feliz home on Wednesday.
While the specific reason for the call is still unknown, the star of such films as Avatar and Saving Private Ryan appeared at ease while shaking a fireman's hand, as seen in this X17 shot.
Ribisi and his wife, model Agyness Deyn, purchased their pad in early October. The five-bedroom house reportedly features a library, a pool and a waterfall.
Oh yeah. And some pretty cool neighbors. Brad Pitt and Angelina Jolie!
That alone makes the nearly $3 million price tag a bargain.