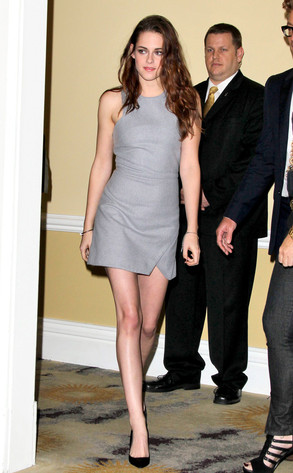 Jen Lowery / Splash News
Jodie Foster stood up for Kristen Stewart in the midst of her infamous cheating scandal, and this morning, K.Stew surfaced to honor her longtime friend.
Stewart—who starred with Foster in the 2002 thriller Panic Room—along with Simon Baker and the president of the Hollywood Foreign Press Association, Aida Takla-O'Reilly, announced this morning that the talented thesp will be honored at the 2013 Golden Globe Awards with the Cecil B. DeMille Award for her incredible impact on the world of entertainment.
Selected by the HFPA board of directors, the 49-year-old actress is the youngest person to earn the honor since Charlton Heston in 1967.