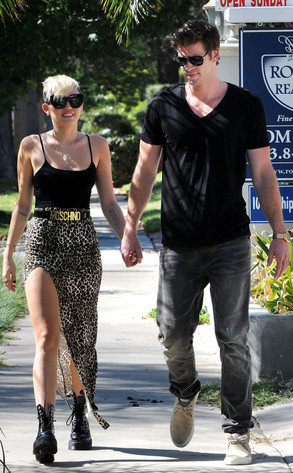 Dharma/INFphoto.com
It's no secret that Miley Cyrus is oh so in love with Liam Hemsworth, and is super excited to become his bride, but would she really go overboard and throw three—yes, three—wedding ceremonies?
According to The Daily Mail, a source told Star magazine that the singer and her actor fiancé are planning to tie the knot in Los Angeles, Tennessee and Australia, to please everyone's families.
But that doesn't seem to be the case.