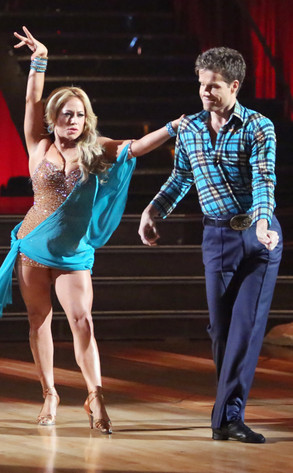 ABC/ADAM TAYLOR
Tonight's elimination on Dancing With the Stars was definitely an eye-opener, but as the number of pairs dwindle down, we should expect shocking dismissals. And this was just the first one.
After receiving a perfect score last night, Sabrina Bryan was given the boot (coincidentally, at the same point of the competition as the first time around), but she's definitely not going to leave the show on a sour note.
"It's tough, you know what I mean? It just feels like déjà vu, when are we gonna wake up from this nightmare? But at the same time, last night was incredible. It was so amazing. It was such an experience and I feel so grateful to even have this chance on the show again," she tells E! News.