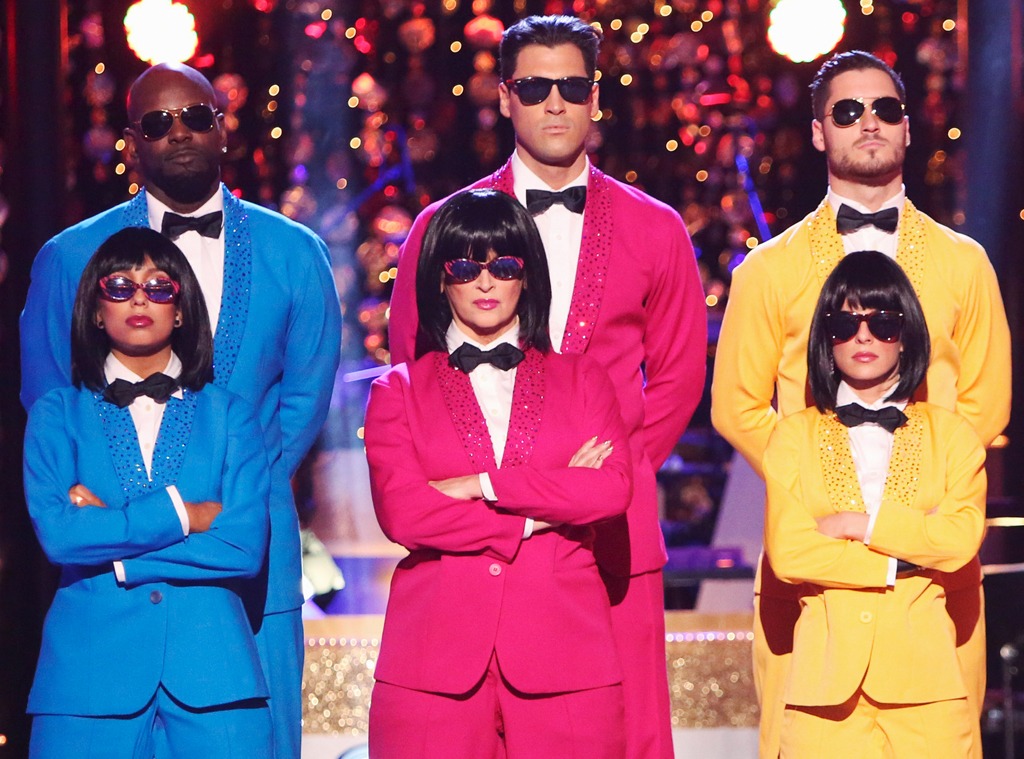 ABC/ADAM TAYLOR
Who wasn't country strong this week on Dancing With the Stars?
Following performances by Taylor Swift and Jason Mraz tonight, the field was down to seven after the toughest, most surprising cut yet.
Hang onto your 10-gallon hats kids, because...
Sabrina Bryan was eliminated, not only after dancing a perfect waltz last night, but after fans voted her in as the season's 13th all-star.
Crazy, right?!
"It was for me a dream come true," pro Louis van Amstel said of dancing with the former Cheetah Girl, who was cut surprisingly early from season five, as well.
"Thank you guy so much, you voted me on this season," said a visibly disappointed but gracious Sabrina. "I did my absolute best because of you guys." 
She wept in Louis' arms as her fellow equally shocked contestants moved in to wish her well.
So, Sabrina's ouster meant that Kirstie Alley's bonus points for being extra-entertaining helped her out when it counted, last-place Emmitt Smith got the Hail Mary he needed from Dallas fans and plenty of folks are still feeling the love for season-one champ Kelly Monaco.
Also still lining up for next week's individual "fusion" routines and a swing-dance marathon are Melissa Rycroft, Apolo Anton Ohno, Gilles Marini and Shawn Johnson. Word to the wise: They should all watch out because, apparently, no one is safe.