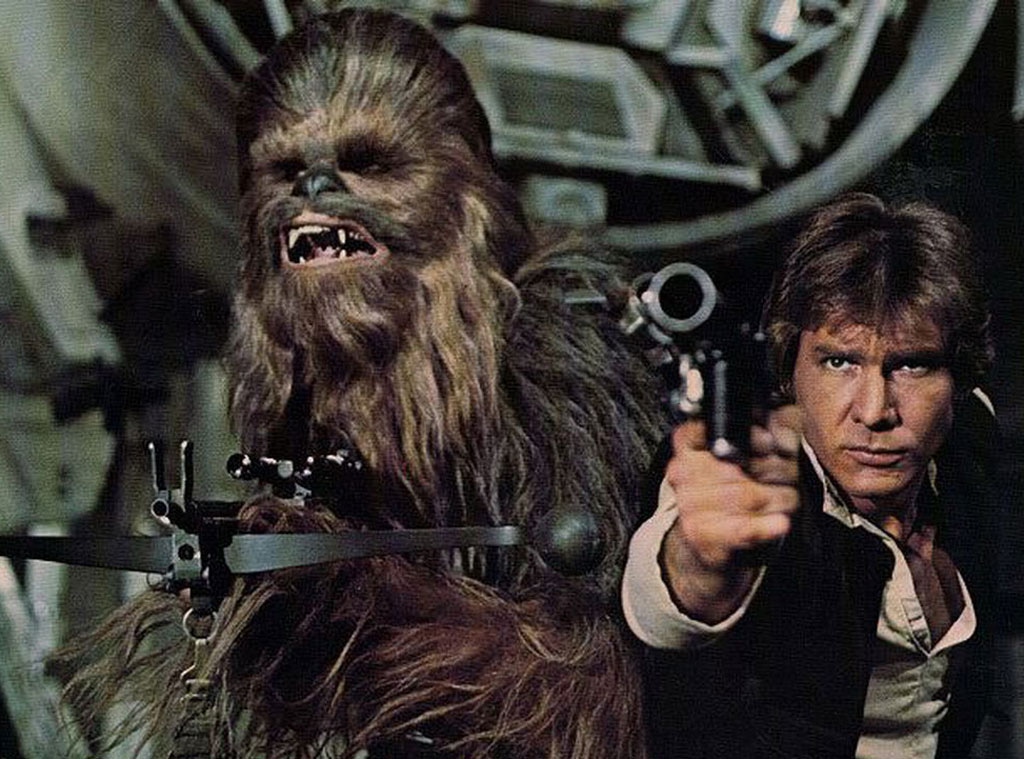 Lucasfilms
Uh, Star Wars geeks enthusiasts? Brace yourselves for a double whammy.
One: Disney has purchased Lucasfilm for a whopping $4.05 billion (yes, with a "b"). Which brings us to two: Stars Wars Episode VII is not only happening, but it has a release date for sometime in 2015.
No, this is not a drill. Keep breathing, guys.
"For the past 35 years, one of my greatest pleasures has been to see Star Wars passed from one generation tot he next," George Lucas said in a statement."It's now time for me to pass Star Wars on to a new generation of filmmakers. I've always believed that Star Wars could live beyond me, and I thought it was important to set up the transition during my lifetime.
"I'm confident that with Lucasfilm under the leadership of Kathleen Kennedy, and having a new home within the Disney organization, Star Wars will certainly live on and flourish for many generations to come. Disney's reach and experience give Lucasfilm the opportunity to blaze new trails in film, television, interactive media, theme parks, live entertainment and consumer products."
As for the finer points, Disney's Kennedy will serve as executive producer of the new installment of the franchise (which turned 35 this year), while Lucas will serve as creative consultant, albeit with no hand in day-to-day operations.
"Lucasfilm reflects the extraordinary passion, vision and storytelling of its founder, George Lucas," Disney chairman and CEO Bob Iger said.
While the first new installment of the Star Wars franchise is set for 2015, the company said in its press release that even more films could come from the handover, with the saga expected to continue "well into the future."