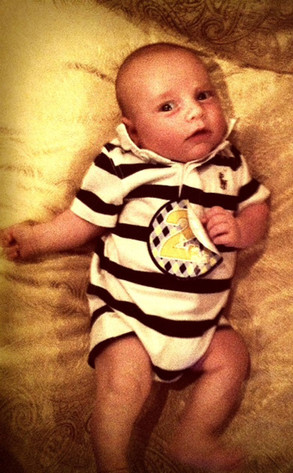 courtesy: Giuliana Rancic
Kids grow up so fast these days. Just take Bill and Giuliana Rancic's son, who today turned the big, um, 0-2. Months, that is!
That's right, it was on Aug. 30 that the doting parents welcomed their bouncing baby boy Edward Duke Rancic into the world, and E! News has obtained an exclusive photo of the little tyke celebrating his first one-sixth of a year on the planet.