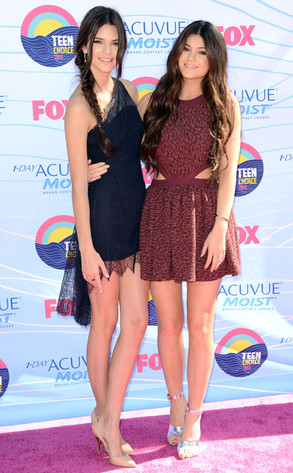 Jason Merritt/Getty Images
This prank is anything but funny.
Police and child services workers visited the Kardashians' home Friday after receiving an anonymous call alerting authorities to alleged abuses involving the family's two youngest children, Kendall and Kylie Jenner.
But when authorities got there they discovered that the whole thing was a hoax and that the Jenner girls were safe and sound.