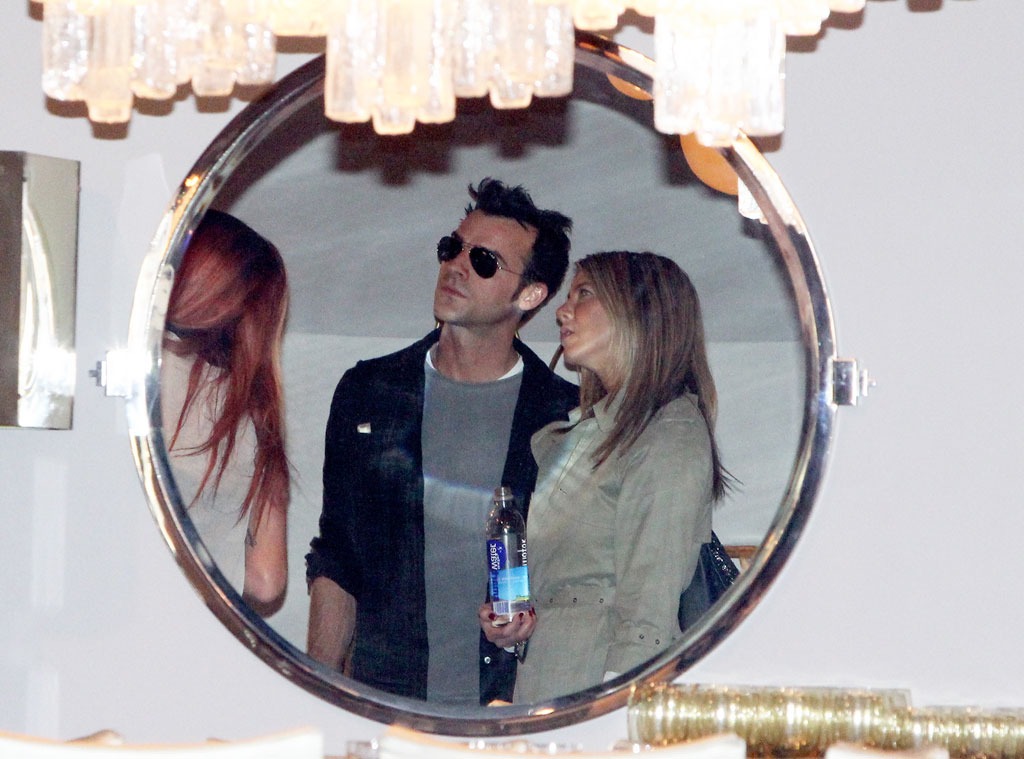 Blanco-Rol/X17online.com
Jennifer Aniston and Justin Theroux are taking their engagement to a whole new level.
Furniture shopping.
Theroux, who popped the question back in August, joined his fiancée for a little shopping on Monday as they checked out what Hollywood furniture stores Adesso and Blackman Cruz had to offer, as this pic from X17 reveals.
WH Photography / Splash News
An eyewitness tells E! News that Aniston and Theroux "were looking at lots of things," when they stopped by Blackman Cruz. The witness added that the two, along with their decorators, shopped around the store for about an hour, looking at 15-20 items including chairs and 18th century cabinets. The couple, however, left empty-handed, but could be back today to finally make their purchases.
"She looked radiant and really happy," noted the eyewitness. "They seemed to really enjoy themselves."
The sighting comes just days after another adorable duo, Emma Stone and Andrew Garfield, got tongues wagging as to whether they would soon be moving in together.
The couple was spotted going from store to store in Los Angeles on Thursday looking at drapes and testing out various sofas.
If that's not getting serious, then we don't know what is.
—Reporting by Baker Machado