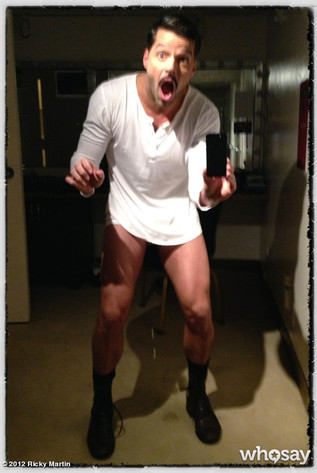 2012 Ricky Martin/WhoSay
Look who just got caught with his pants down—or rather, with no pants at all!
Ricky Martin posted a pic on his WhoSay page showing him in nothing but a T-shirt, his skivvies and shoes, and wearing quite the shocked expression on his face.
Has the star been livin' la vida loca a little too much these days?!