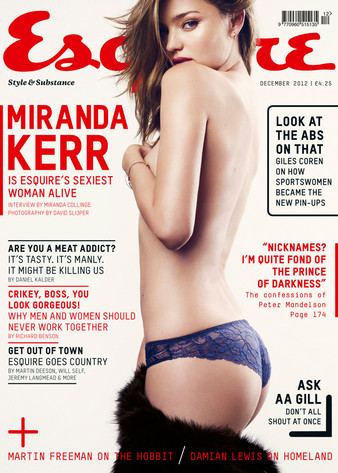 David Slijper/Esquire
Miranda Kerr on Esquire UK is providing just the spot of sunshine we need in the midst of Sandy's devastation.
Hey, they don't call them supermodels for nothing.
In any case, Orlando Bloom's better half is looking, well, as good as she always does, posing in her lacy underpinnings and nothing else on the cover of the British lad's mag.