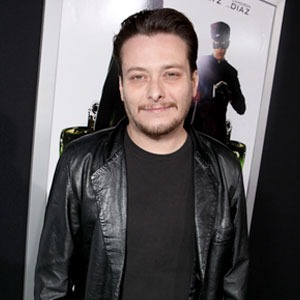 Courtesy of SPE; Inc. / Eric Charbonneau
UPDATE: Furlong's probation was revoked Dec. 7, 2012. Furlong was allowed to stay out of jail pending his probation revocation hearing on Jan. 11, 2013. Furlong was served with a copy of a protective order at the hearing that outlined the conditions of his release.  
---

Edward Furlong finds himself, once again, behind bars.
The Terminator 2 star was arrested Tuesday morning after allegedly grabbing his girlfriend's arm at Los Angeles International Airport, E! News confirms.
"On Oct. 30, 2012 at approximately 12:40 a.m., Los Angeles Airport Police officers responded to a call regarding a possible domestic violence investigation at Terminal 2 on the arrivals level," the Los Angeles Airport Police said in a statement.
The actor was subsequently taken into custody and charged with felony domestic violence. He was later transported to the LAPD 77th Division Jail.
According to the booking report, the 35-year-old is being held on $50,000 bail.
Unfortunately, Furlong has had several brushes with the law, including an incident in September 2009 in which the former child star allegedly punched his now ex-wife Rachel Kneeland in a drug-fueled frenzy.
UPDATE: Furlong was released at 6:28 p.m. after posting $50,000 bail. Arraignment has been set for Nov. 30 at the Airport Courthouse.
—Reporting by Claudia Rosenbaum