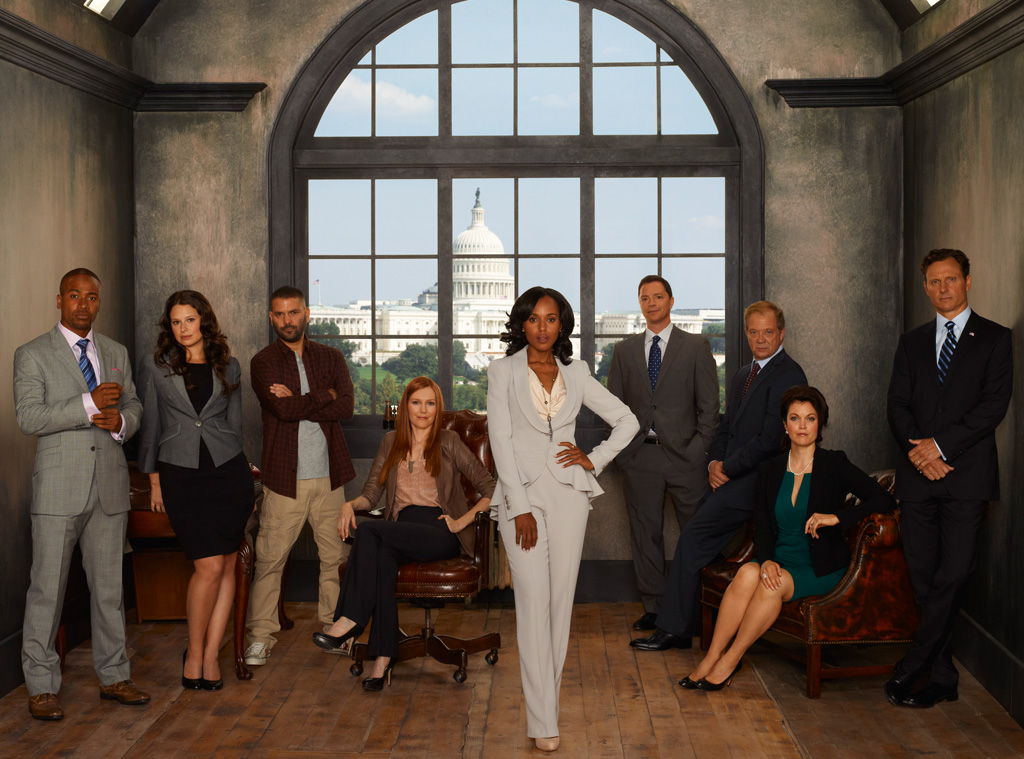 Craig Sjodin/ABC
Business is boomin' for Olivia Pope and Associates!
ABC just gave Grey's Anatomy creator Shonda Rhimes' sophomore political drama Scandal a full-season order, E! News confirms. The network also gave picked up breakout freshman comedy The Neighbors for a full season. 
Scandal, which stars Kerry Washington as a professional fixer who has a complicated relationship with the President of the United States (played by Tony Goldwyn), is averaging 8.1 million viewers and a 2.5 in the adults 18-49 demo. 
"It's so exciting," Washington told E! News tonight during the premiere of her film The Details. "I found out on Twitter. I went on Twitter and I saw all these congratulations on the pickup. Then I got an email from Shonda and then I got one from ABC. We all cheered. It's very exciting."
While Neighbors hasn't been receiving much critical praise, it's performed fairly well for ABC on Wednesday night during its comedy clock, bringing in an average of 6.8 million viewers.
ABC has yet to make a decision regarding the fate of freshman dramas Nashville, 666 Park Avenue and Last Resort. 
—Reporting by Marc Malkin