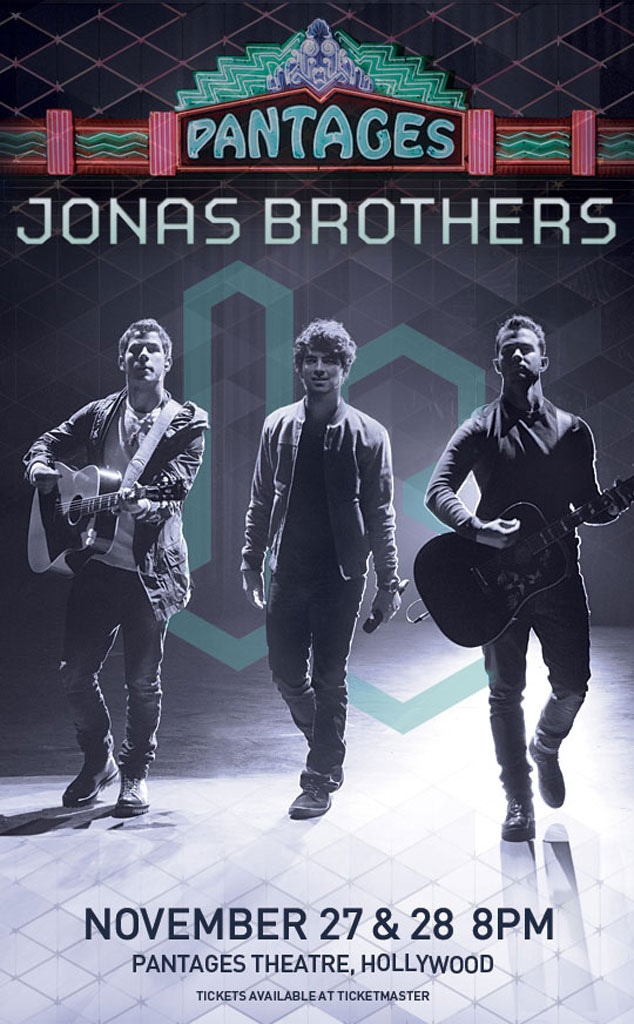 Courtesy: Pantages Theatre
Ryan Seacrest is the rumor mill whisperer, apparently.
Because earlier this month, he got Miley Cyrus to talk candidly about the Jonas Brothers' song that she felt was a "blatant" nod to her relationship with Nick Jonas.
And, just today, he spoke to the group and put the speculation to rest when he asked Nick point-blank if "Wedding Bells," the tune in question, was about his past relationship.
"[Miley's] absolutely right," Nick quickly confirmed. "When you're with someone who's an artist…it's just about being open and honest about the fact that your life is what you have to write about sometimes, and pull from your life inspiration."
So, there ya have it! You can thank Ryan for putting the gossip to rest and listen to the whole JoBros interview—including deets about their new show schedule—below.