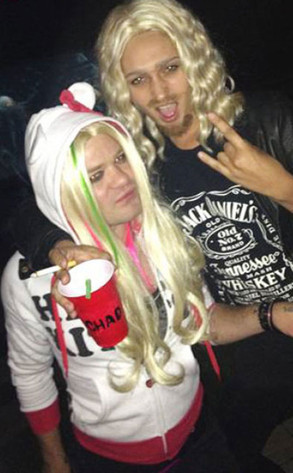 Twitter
Avril Lavigne's life is as complicated as ever.
Her ex-husband, Deryck Whibley, dressed up as the 28-year-old singer for Halloween this weekend. Deryck's girlfriend, Ari Cooper, also dressed up as Avril's current fiancé, Chad Kroeger.
Needless to say, the Nickelback musician was not amused.
"Hey Deryck loved the costumes!" Chad tweeted from his band's account. "We were going to dress up as you guys this year but all the parties had celebrity themes haha!"