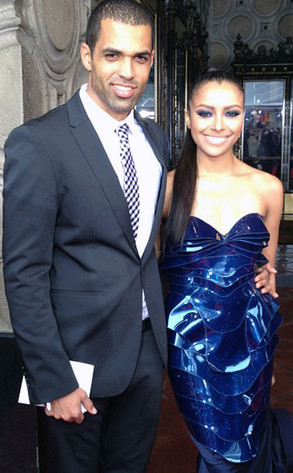 Twitter
Congratulations, Kat Graham!
The 23-year-old Vampire Diaries star is engaged to Cottrell Guidry, according to a post the groom-to-be put on his personal Facebook page Monday—and later deleted.
The duo celebrated over the weekend by dressing up as another cute couple: Princess Jasmine and Aladdin! Cottrell tweeted an adorable shot of himself and Kat along with two pals who were dressed as Ariel and Sebastian for Halloween.