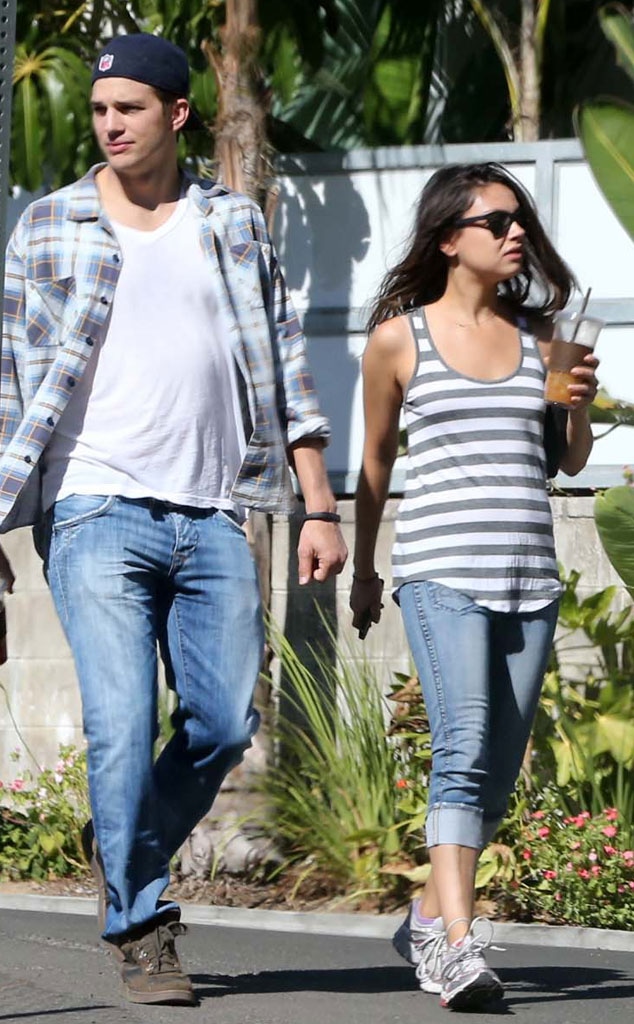 FameFlynet Pictures
First comes celebrity love, then comes an absurd amount of speculation and endless bumpwatch reports, then comes the fed-up denial.
After successfully checking the first two off her list, Mila Kunis has moved on to the third, as her rep has shut down rumors that the actress is pregnant, reports of which were spectacularly ramped up this weekend when she was spotted out with boyfriend Ashton Kutcher.
Tongues started wagging on Saturday, when the 29-year-old Mila and 34-year-old Ashton were photographed strolling around Los Angeles after a coffee run, when a combination of an unflattering camera angle and clingy shirt gave the Black Swan star the appearance of a (albeit minuscule) tummy.
Perish the thought.
Rumors of a Kutcher Jr. were quick to spread, but Kunis' rep quickly put an end to the chatter, telling E! News that, despite what the flame-fanning British tabloids had to say, "She is not pregnant."
Except maybe an apology.