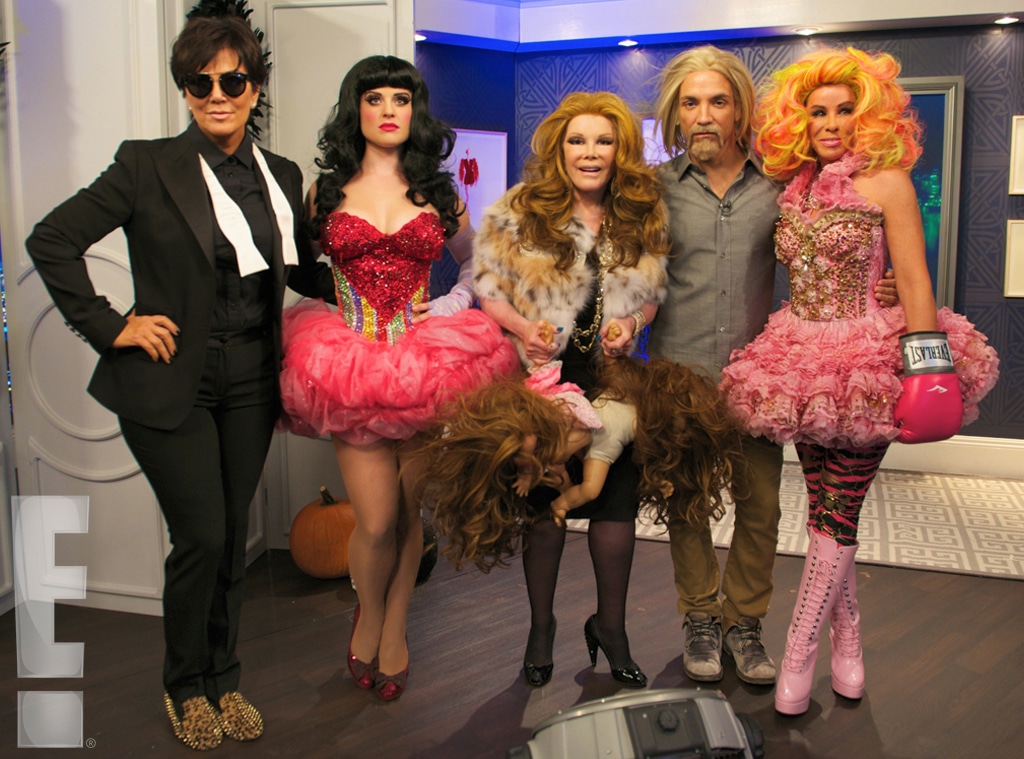 E! Networks
If you never thought you'd see the day when the ethereal god that is Brad Pitt entered the same room as the man who sings "Gangnam Style," then you were wrong. Because on tonight's Halloween episode of Fashion Police, we made that impossible dream a reality.
All of our hosts turned in their badges for the night and suited up in costumes befitting the monster chic that Halloween demands.
We saw Kelly Osbourne dressed as Katy Perry, George Kotsiopoulos as Brad Pitt from the Chanel No. 5 commercial, and guest host Kris Jenner as Psy.
But, of course, the real showstopper came when Joan Rivers, dressed as Mariah Carey, came face-to-face with American Idol co-host and nemesis, Nicki Minaj (aka Melissa Rivers).
So, which Fashion Police host gets your vote for Best Costume?!
Fashion Police October 26 Halloween Poll